TOP
We are OPEN
The Province of British Columbia is now in Phase 3 of the Restart Plan and we are ready to welcome non-essential domestic travel to Port Alberni and the Best Western Plus Barclay Hotel. As we enter this phase and travel begins, we are reminded that this summer won't be the same as before. We have worked hard on our COVID-19 plan to implement standards that will ensure our staff, guests and our community have a comfort level and remain safe. For your safety we have now implemented mandatory face masks for guests and staff. Please wear your face masks when staying with us in all common areas.
Stamps Café is open 6 am – 2 pm and 5 pm – 8 pm daily and Pastimes Sports Bar and Grill is open 12 pm – 10 pm daily with food available 12pm - 8pm. Our Liquor store is open 9 am – 11 pm daily.
Although our fitness centre is open, the pool, hot tub and sauna are closed until further notice. Our plan is to do everything that we can to make your stay with us a safe one.
+
Blog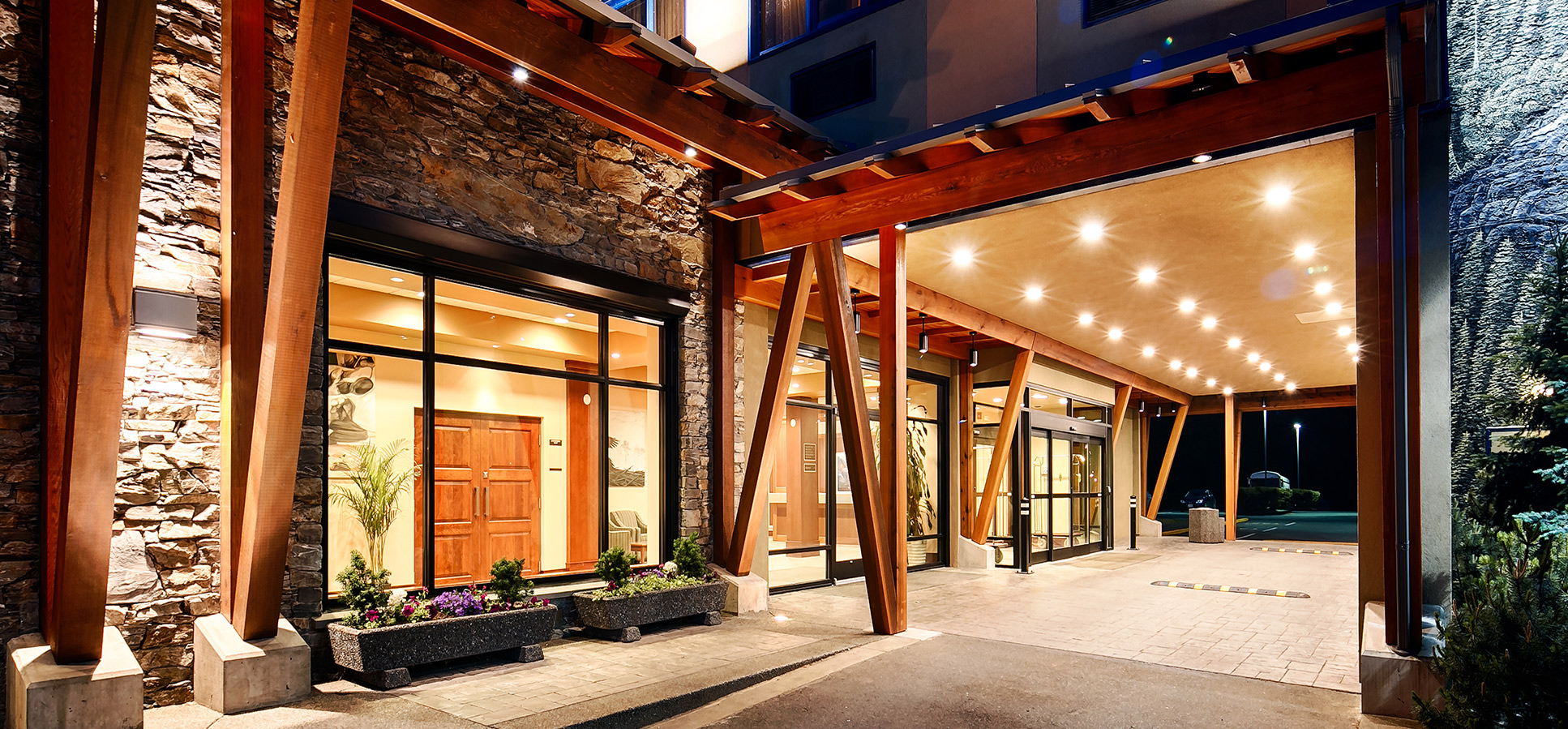 Back
Top 3 Beaches in Port Alberni for a Socially Distanced Day Trip
One of the very best things about Vancouver Island is its abundance of natural beauty: rugged coastlines, lush greenery, snowcapped mountain peaks. The beaches are no exception. And Port Alberni, located at the crown of the Alberni Inlet, is home to more than a few gorgeous sandy shores. The journey from Vancouver to the island enclave is just a quick ferry ride, making for an easy local getaway, and a day trip to the beach is a great way to explore the area while socially distancing. Keep reading for three top beaches to visit in Port Alberni.
Canal Beach
Nestled in the southern end of Port Alberni with the harbour as its backdrop, Canal Beach is a must-visit. A former plywood mill site, it's undergone a community-driven renaissance in recent years to turn it into a beautiful public beach and park. Along with plenty of space to sunbathe on the sand or the grass, the beach is also a prime spot for recreational activities like paddleboarding, kayaking, and windsurfing.
Sproat Lake
With its warm waters, historic Indigenous petroglyphs, a variety of winding trails, and large day-use areas, Sproat Lake is a popular destination for good reason. But don't worry—with over 90 kilometres of shoreline, it's so expansive that you won't ever feel crowded even if it is busy. The beach is beautiful, and there are campgrounds and boat launches to take advantage of, too. The freshwater lake is also excellent for swimming, as well as water sports like water skiing and kayaking.
Rathtrevor Provincial Park
Rathtrevor Provincial Park is about 45 minutes from Port Alberni in nearby Parksville, and it's definitely worth the trip. The nearly 400-hectare park boasts a trail system filled with Douglas Firs and an absolutely breathtaking five-kilometre stretch of sandy beach, which, at low tide, extends almost a kilometre into the Strait of Georgia. Keep your eyes peeled for wildlife, including seals, sea lions, bald eagles, and even rabbits.
For a safe and relaxing island retreat, book your stay with us here at Best Western Barclay. Our Port Alberni, BC hotel is conveniently located, making it easy to get to the top attractions in the area (including the beaches), with spacious, comfortable, and elegantly-appointed accommodations that are equipped with in-room amenities including luxurious bedding, complimentary toiletries, mini-fridges, and high-speed Wi-Fi. Get in touch to make your reservations today.

Back
Recent Post
Your health and safety matters at the Best Western Plus Barclay Hotel. Learn more about our amenity closures and measures we are taking during this extraordinary time.
After a month of so of dieting and healthy living (we know your New Year's routine), it's time to reward your sacrifice and hard work with fine food and drink! If you're visiting Port Alberni in February, don't miss out on two upcoming events that will fill your appetite and lift your spirits.
Next Post

Best Western Plus Barclay Hotel
4277 Stamp Avenue
Port Alberni, British Columbia V9Y 7X8
Canada
Wherever Life Takes You, Best Western Is There.®
Each Best Western ® branded hotel is independently owned and operated.
© 2002- Best Western International, Inc. All rights reserved.
Hotel Website Design & Marketing by Digital Hospitality