TOP
We are OPEN
The Province of British Columbia is now in Phase 3 of the Restart Plan and we are ready to welcome non-essential domestic travel to Port Alberni and the Best Western Plus Barclay Hotel. As we enter this phase and travel begins, we are reminded that this summer won't be the same as before. We have worked hard on our COVID-19 plan to implement standards that will ensure our staff, guests and our community have a comfort level and remain safe. For your safety we have now implemented mandatory face masks for guests and staff. Please wear your face masks when staying with us in all common areas.
Stamps Café is open 6 am – 2 pm and 5 pm – 8 pm daily and Pastimes Sports Bar and Grill is open 12 pm – 10 pm daily with food available 12pm - 8pm. Our Liquor store is open 9 am – 11 pm daily.
Although our fitness centre is open, the pool, hot tub and sauna are closed until further notice. Our plan is to do everything that we can to make your stay with us a safe one.
+
Blog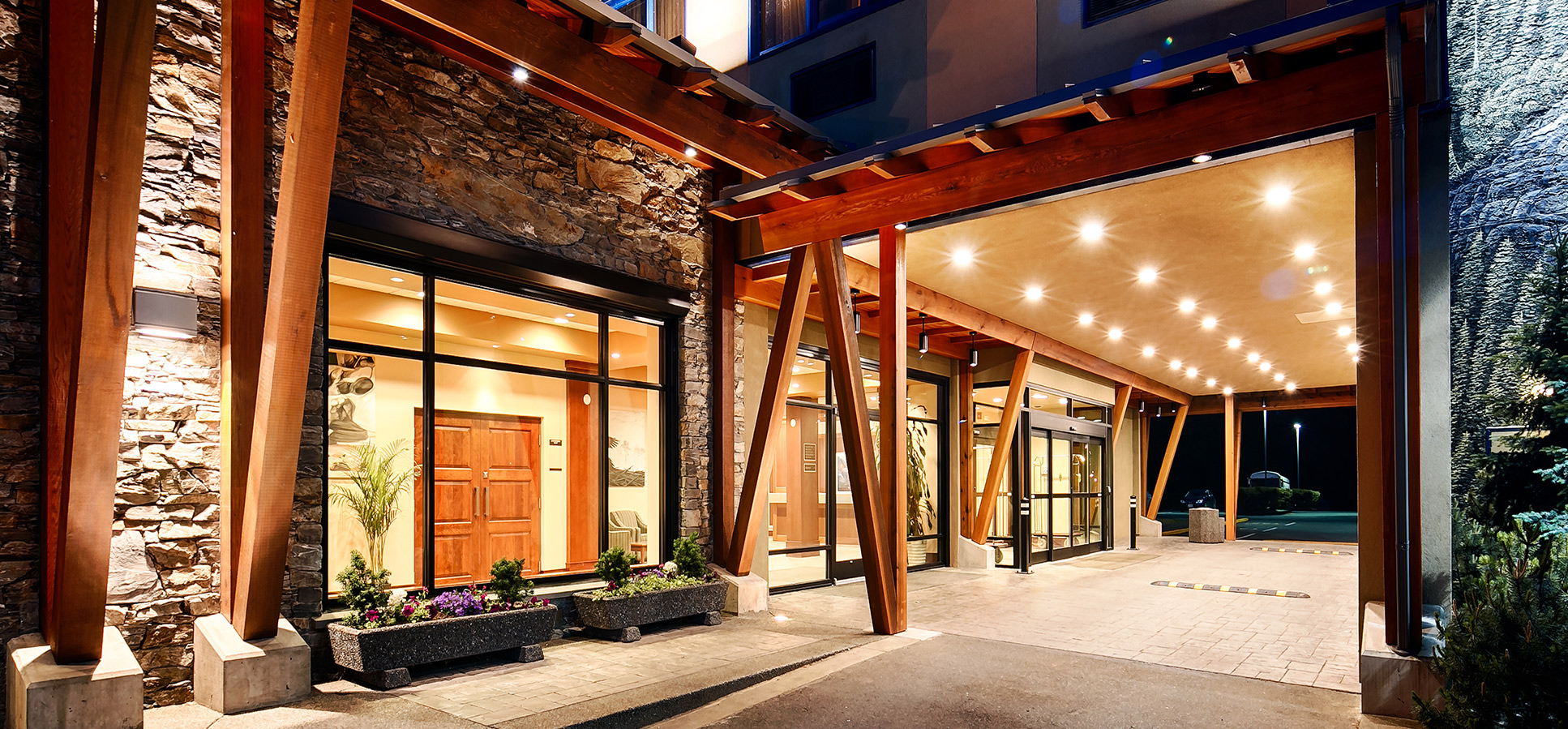 Back
Three Must-do Fall Activities In Port Alberni
Photo by Matt
Whether you are in Port Alberni to catch up with friends or to explore a new town - there are plenty of fun activities you can do to put you in the fall spirit. Here are our top recommendations:
McLean Mill Historic Park
If learning about the history of a place is appealing to you, then make sure to check out McLean Mill Historic Park when you're in town. This former sawmill and logging operation turned park, has been a historical landmark for the city of port Alberti since 1989 and it's a unique experience not to miss.
Harbour Quay
If you're looking for a place to take in the beautiful fall weather while looking over, then heading on over the Harbour Quay should definitely be on your to-do list. This scenic part of town overlooks the spectacular Alberni Inlet and is surrounded by beautiful shops and cafés that will give you a closer look into the heart of the city.
Pacific Rim Shopping Centre
For those who like to indulge in some retail therapy, make sure to check out the outdoor Pacific Rim shopping centre. Located less than a ten-minute drive away from our hotel, Pacific Rim Shopping centre is a great place to spend an afternoon exploring the shops and and picking up any essentials that you need.
If you plan on visiting Port Alberni this fall, then be sure to book your stay at the Best Western Plus Barclay. We offer a convenient location, comfortable accommodations and quality amenities for your stay.

Back
Recent Post
Port Alberni is an easy way to get away and explore the beautiful area while socially distancing and even offers a day trip to the beach.
Your health and safety matters at the Best Western Plus Barclay Hotel. Learn more about our amenity closures and measures we are taking during this extraordinary time.
Next Post

Best Western Plus Barclay Hotel
4277 Stamp Avenue
Port Alberni, British Columbia V9Y 7X8
Canada
Wherever Life Takes You, Best Western Is There.®
Each Best Western ® branded hotel is independently owned and operated.
© 2002- Best Western International, Inc. All rights reserved.
Hotel Website Design & Marketing by Digital Hospitality