TOP
We are OPEN
The Province of British Columbia is now in Phase 3 of the Restart Plan and we are ready to welcome non-essential domestic travel to Port Alberni and the Best Western Plus Barclay Hotel. As we enter this phase and travel begins, we are reminded that this summer won't be the same as before. We have worked hard on our COVID-19 plan to implement standards that will ensure our staff, guests and our community have a comfort level and remain safe. For your safety we have now implemented mandatory face masks for guests and staff. Please wear your face masks when staying with us in all common areas.
Stamps Café is open 6 am – 2 pm and 5 pm – 8 pm daily and Pastimes Sports Bar and Grill is open 12 pm – 10 pm daily with food available 12pm - 8pm. Our Liquor store is open 9 am – 10 pm daily.
Although our fitness centre is open, the pool, hot tub and sauna are closed until further notice. Our plan is to do everything that we can to make your stay with us a safe one.
+
Blog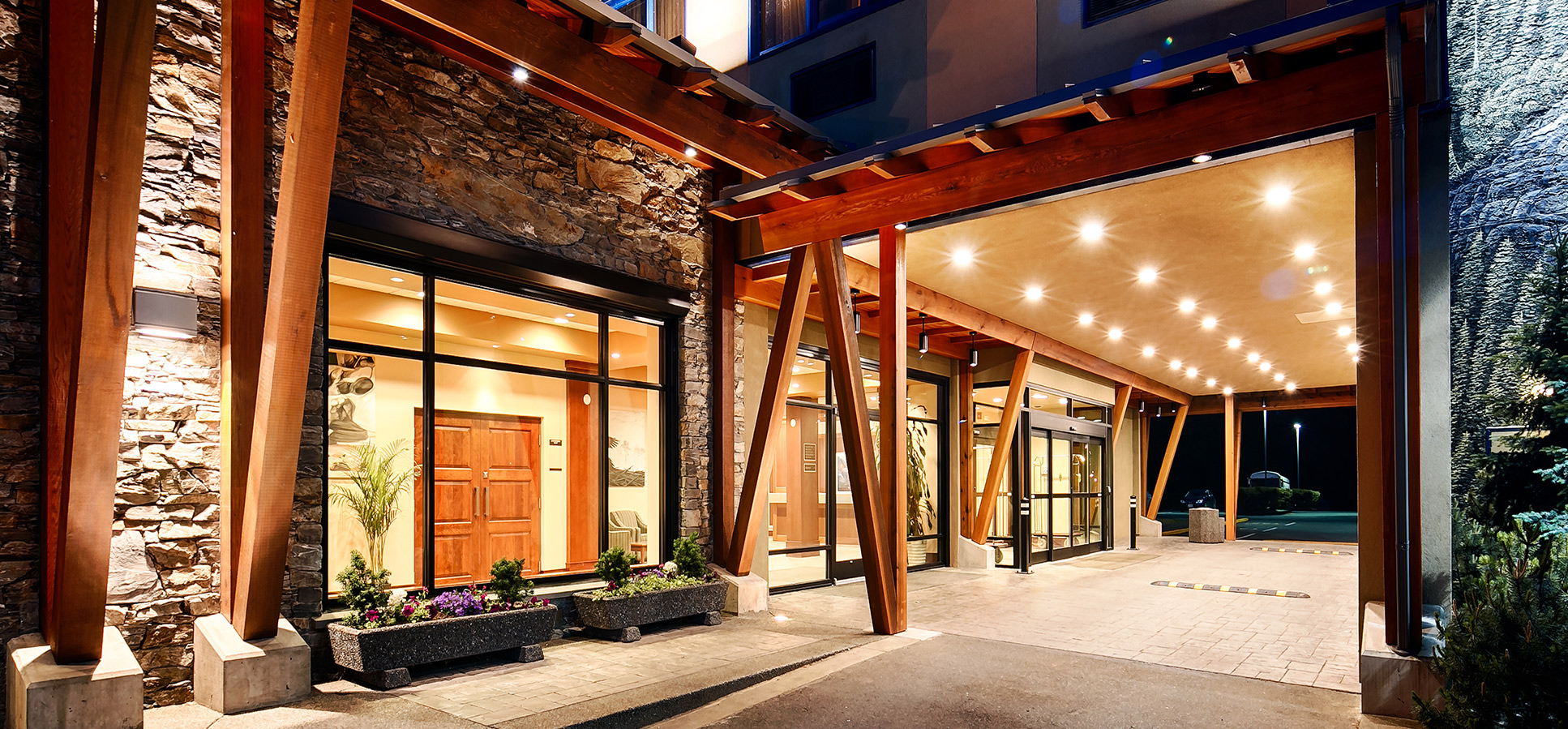 Back
Renovations are Complete at Best Western Plus Barclay!
The renovations and upgrades are complete! Here at Best Western PLUS Barclay in Port Alberni British Columbia, we strive to give the best to our guests! Here's a quick outline of the new things you'll find at our location.
Exterior
Nothing big-- wait yes it is! You'll find our sign has been updated, with the newly designed Best Western logo and the clear indication that we are a plus location. This means we give you accommodations and more.
Interior
The interior of our building and rooms follows a theme that warms you from the inside out. The deep orange, tawny, and maple colour flavourings of our walls and new furniture will simply invite you to just pull up a sit, kick up your feet, and relax to a cup of a tea. The ambient lighting adds warmth and might even suggest you stay a while (if not forever)!
Lobby
Our marbled countertops extend to an accent wall that will keep you staring forever. The contrast will be a pleasant, but welcoming, juxtaposition. The cool colour temperature of the marbling will sure to let you know you've come to the right place.
Hot Tub & Sauna
The white tiles and accent piece of pseudo-mosaic rocks is a sight to get lost in as your sit in the heat of the hot tub. This enclosed space is the perfect place to stay warm (hot), and stay cozy.



As the stones set in the wall continue along the wall, they'll lead you to the wood sauna room. The new wood structure inside the sauna room will be sure to help the steam do its job: detoxify!
Rooms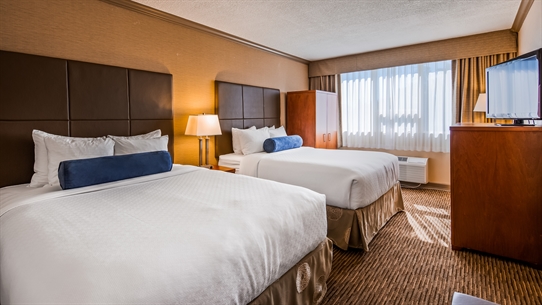 As with the lobby and the rest of the building, there warm tones continue and follow you to your room. With fresh sheets, beds made, new head boards, and an earthy colour theme, your stay will feel like you're right at home.
--
Of course, we can say great things all we want, but why not come and see for yourself?
Book your stay now
.

Back
Recent Post
Prev Post
Next Post

Best Western Plus Barclay Hotel
4277 Stamp Avenue
Port Alberni, British Columbia V9Y 7X8
Canada
Wherever Life Takes You, Best Western Is There.®
Each Best Western ® branded hotel is independently owned and operated.
© 2002- Best Western International, Inc. All rights reserved.
Hotel Website Design & Marketing by Digital Hospitality