TOP
We are OPEN
The Province of British Columbia is now in Phase 3 of the Restart Plan and we are ready to welcome non-essential domestic travel to Port Alberni and the Best Western Plus Barclay Hotel. As we enter this phase and travel begins, we are reminded that this summer won't be the same as before. We have worked hard on our COVID-19 plan to implement standards that will ensure our staff, guests and our community have a comfort level and remain safe. For your safety we have now implemented mandatory face masks for guests and staff. Please wear your face masks when staying with us in all common areas.
Stamps Café is open 6 am – 2 pm and 5 pm – 8 pm daily and Pastimes Sports Bar and Grill is open 12 pm – 10 pm daily with food available 12pm - 8pm. Our Liquor store is open 9 am – 10 pm daily.
Although our fitness centre is open, the pool, hot tub and sauna are closed until further notice. Our plan is to do everything that we can to make your stay with us a safe one.
+
Blog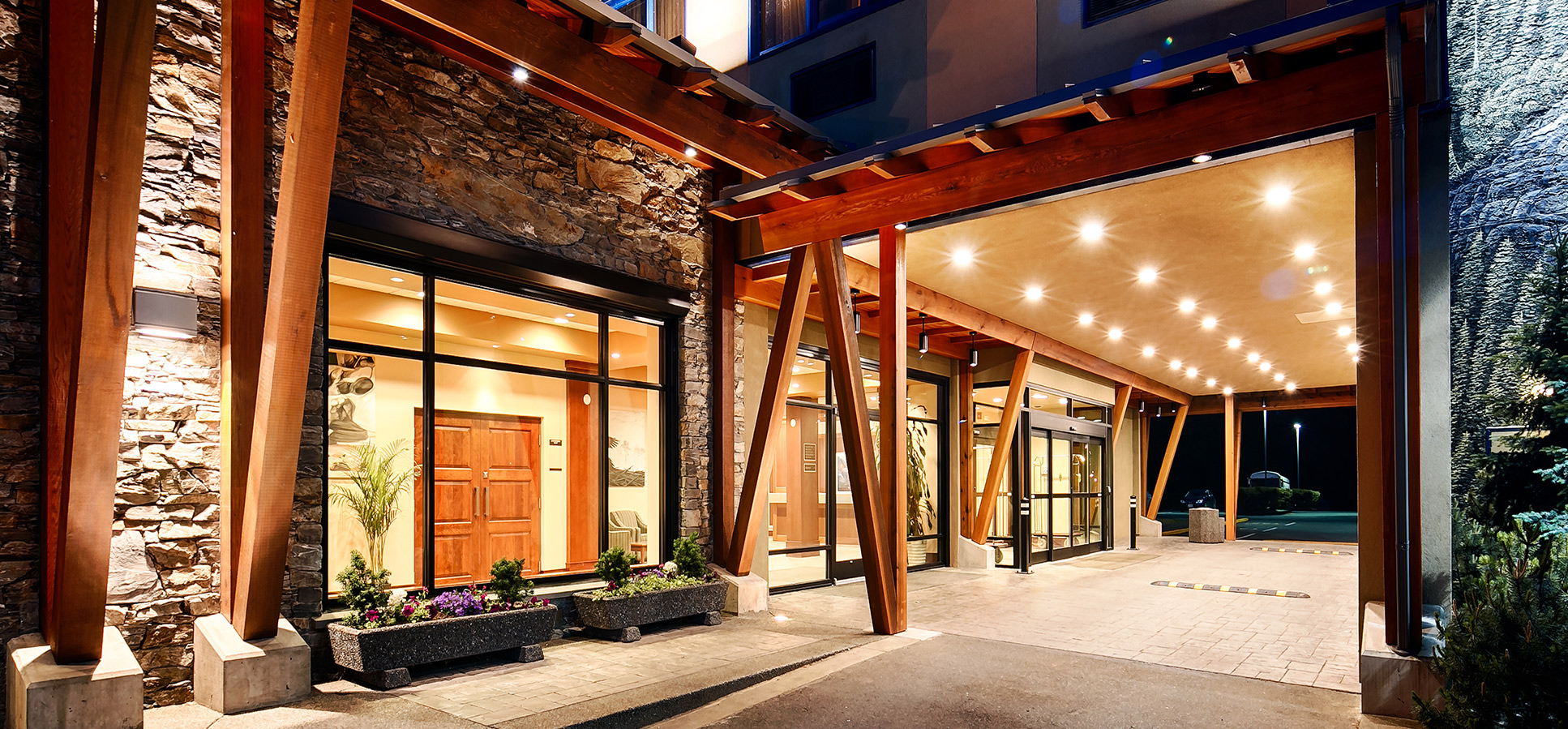 Back
Check Out One Of The Most Nutty and Original Plays To Date: Nunsensations: The Vegas Revue
Capitol Theatre is accustomed to hosting unique, different, and at times maybe odd playwrights over the years; but, none other has sparked such laughter and amusement in the halls of the theatre then that of Dan Goggin's "Nunsensations: The Vegas Revue".
What To Expect
Laughs and pure entertainment is the end goal and the "Nunsensations'" cast has worked very hard to make this a reality. Dubbed the "Nunscence" show, this tells the story of a nunnery which receives a $10,000 donation if the Sister school agrees to perform in a club in Las Vegas. Naturally, as the holy world of Sisterhood collides with Sin City, these nuns partake on an interesting adventure of fun-filled musical numbers and sequined covered dancers.
Tickets, Dates, & More
This play is fun for all ages! One critic summed up the production perfectly stating, "it's a whole lot funny, and a little bit naughty, but there ain't nothin' dirty goin' on". This production won't last long so you definitely don't want to miss your chance! Capitol Theatre will only host "Nunsensations: The Vegas Revue" on certain days Feb-March, 2018. This schedule goes as such: Friday nights include Feb 23rd and March 2nd & 9th; Saturday nights of Feb 24th and March 3rd & 10th; Sunday will feature only matinee showings on Feb 25th and March 4th & 11th; and last but not least, one showing will be also be held on Thursday, March 8th. Online tickets can be purchased here.
Best Western Barclay Hotel is lucky to be situated in the heart of Port Alberni so our guests can enjoy the wonders our city holds.This includes being only a 5 minute drive from Capitol Theatre where "Nunsensations" is hosted. Our hotel offers some of the greatest deals on clean, comfortable accomodation in the Port Alberni area, so you can get the most out of your stay!

Back
Recent Post
Prev Post
Next Post

Best Western Plus Barclay Hotel
4277 Stamp Avenue
Port Alberni, British Columbia V9Y 7X8
Canada
Wherever Life Takes You, Best Western Is There.®
Each Best Western ® branded hotel is independently owned and operated.
© 2002- Best Western International, Inc. All rights reserved.
Hotel Website Design & Marketing by Digital Hospitality