TOP
We are OPEN
The Province of British Columbia is now in Phase 3 of the Restart Plan and we are ready to welcome non-essential domestic travel to Port Alberni and the Best Western Plus Barclay Hotel. As we enter this phase and travel begins, we are reminded that this summer won't be the same as before. We have worked hard on our COVID-19 plan to implement standards that will ensure our staff, guests and our community have a comfort level and remain safe. For your safety we have now implemented mandatory face masks for guests and staff. Please wear your face masks when staying with us in all common areas.
Stamps Café is open 6 am – 2 pm and 5 pm – 8 pm daily and Pastimes Sports Bar and Grill is open 12 pm – 10 pm daily with food available 12pm - 8pm. Our Liquor store is open 9 am – 10 pm daily.
Although our fitness centre is open, the pool, hot tub and sauna are closed until further notice. Our plan is to do everything that we can to make your stay with us a safe one.
+
Blog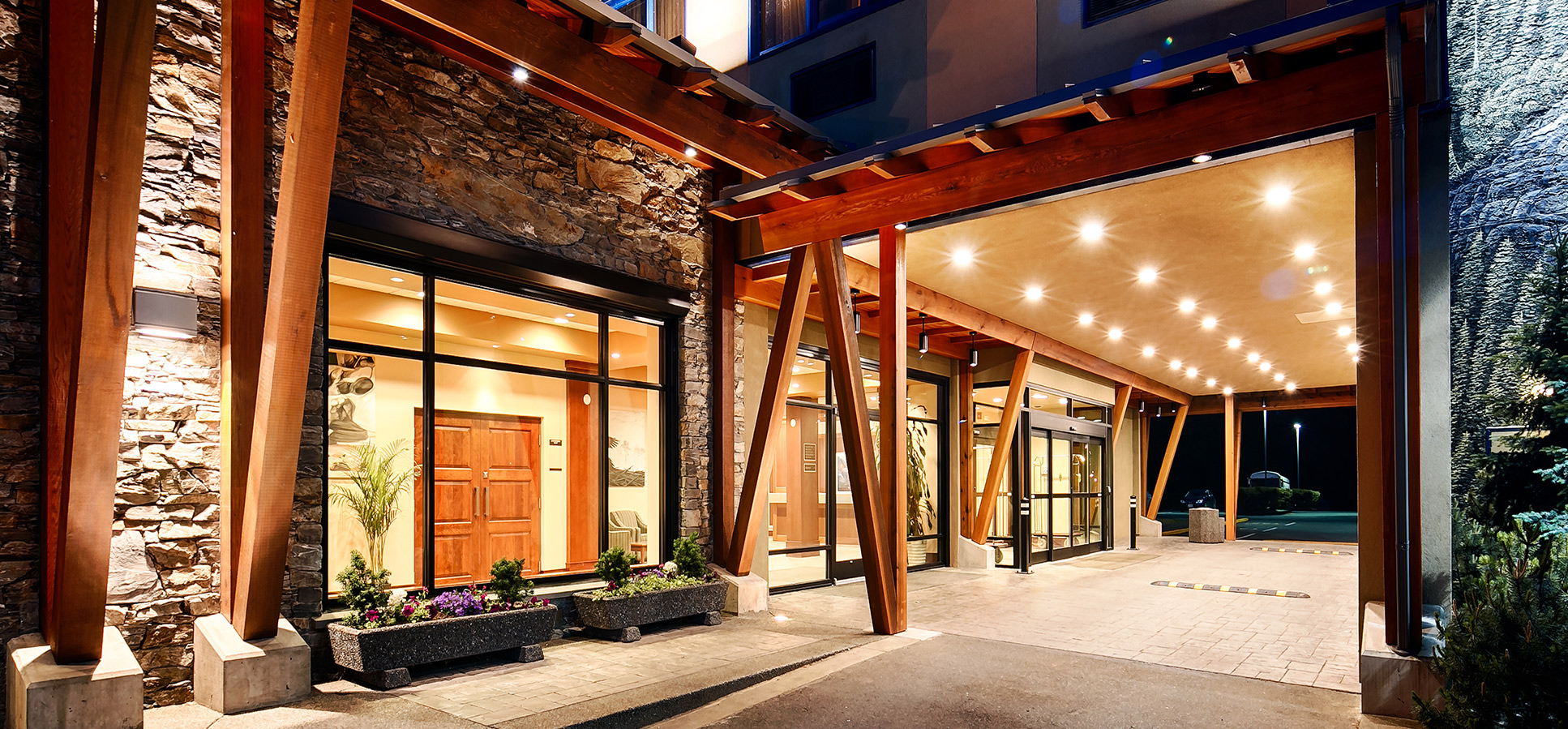 Back
3 festive Christmas events to check out in Port Alberni this December
Photo by Markus Spiske on Unsplash

Christmas is coming up fast, and our community in Port Alberni is already planning lots of great events to bring joy to locals and visitors alike this holiday season. Whether you need to get your holiday shopping done or want to just relax with some bright Christmas lights or live music, we've got you covered. See our suggestions below for Christmas events in Port Alberni this December:
The second annual Christmas Magic Market returns to Port Alberni from December 1-3, presented by the Uptown Urban Market. This three-day event features a Christmas craft show with local vendors and small businesses who will be selling their unique handmade gifts. There's no better place to get your Christmas shopping done with plenty of time to spare! Check it out at Hanson Hall from 1-7pm, less than a 30 minute walk away from Best Western Plus Barclay, or less than 5 minute away by car.
Join us for a light up on the water! On the evening of Sunday, December 3rd, lots of boats of varying shapes and sizes will head out on the water to show off their elaborate Christmas light displays. The view from the shore is sure to be simply stunning! The event will also feature barbecue and hot dogs, live music, and a fireworks display. Everything takes place at Harbour Quay, a short 5 minute drive away from Best Western Plus Barclay.
On Sunday, December 10th, our local beloved Timbre! Choir will be performing a beautiful concert of classic Christmas songs, from old to new. Prepare for a festive afternoon with all your favourite tunes, including Angels We Have Heard On High, The Christmas Song, and, of course, You're a Mean One, Mr. Grinch. The show will be held at the ADSS Auditorium, just a 5 minute drive or 30 minute walk away from Best Western Plus Barclay. Tickets are $20 for adults and seniors, and just $5 for children and students under 18 years old. Tickets are limited, so be sure to get yours soon!
There are so many great Christmas events to check out in Port Alberni this winter! By staying at Best Western Plus Barclay, you get clean, comfortable, and affordable accommodations that are centrally located for everything you'll want to see and do. There's no better place to plan your family holiday vacation!

Back
Recent Post
Prev Post
Next Post

Best Western Plus Barclay Hotel
4277 Stamp Avenue
Port Alberni, British Columbia V9Y 7X8
Canada
Wherever Life Takes You, Best Western Is There.®
Each Best Western ® branded hotel is independently owned and operated.
© 2002- Best Western International, Inc. All rights reserved.
Hotel Website Design & Marketing by Digital Hospitality